---
NMWA Re-opening and Requests to Visitors


(updated 15 June 2020)
The NMWA has been temporarily closed since 29 February (Sat.) to help prevent exposure and halt the spread of coronavirus disease (COVID-19). After taking sufficient preventive measures based on safeguarding guidelines, the museum -- including the Permanent Collection Galleries, Manuscripts from the Naito Collection II and Masterpieces from The National Gallery, London exhibitions -- will re-open to visitors on 18 June (Thurs.).
Prior to your visit to the NMWA, please read the information HERE on the NMWA's preventive measures and our requests to visitors.
We have introduced a date/time-period reservation system for admission to the Masterpieces from The National Gallery, London exhibition. Please be aware that entry tickets and date/time-period reservations for that exhibition must be purchased in advance, they are not available for purchase at the museum. Please see HERE for details.
Thank you for your understanding of and cooperation with these new methods and measures.


Western Paintings from the Late Medieval period through the Early 20th Century and French Modern Sculpture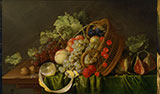 *Dates Changed
Dates: Tuesday, 3 March - Sunday, 14 June 2020
Thursday, 18 June - Sunday, 18 October 2020

*Dates Changed
Dates: Tuesday, 3 March - Sunday, 14 June 2020
Thursday, 18 June - Sunday, 23 August 2020